From the Well Reading
2.30pm, Cork City Library | Free, unticketed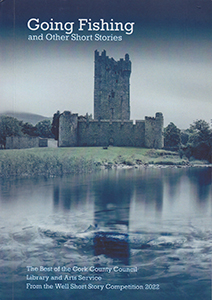 From the Well is Cork County Library and Arts Service's most enduring and popular annual short story publication. The 2022 collection is the 18th edition in the series and features the best original short stories submitted by adult writers who are registered Library members. The 2022 editor is the respected author Denyse Woods.
Niall Crowley came late to fiction, benefiting from the Cork County Council prose collective coordinated by Matthew Geden. He is published in The Galway Review, Spillwords, Pure Slush, CafeLit, The Writers' Club, From the Well anthology 2021 and 2022, and shortlisted for the Colm Tóibín International short story award 2022.
Donal Hayes is a writer and Radio Documentary maker living outside Kinsale. Broadcast / published in the usual places, he is married with three kids and a dog. Happiest with a Biro in hand staring out the window.
Terry Kerins was born in Macroom, Co. Cork. In 2021 she was runner up in the Michael Mullen Charity Fund Flash Fiction Competition. In 2022 she won The Bournemouth Writing Short Story Prize and was also short-listed in From the Well. Terry lives in Cork city with her daughter.
Róisín Legget Bohan writes. Her work can be found in New Irish Writing, Southword and Poetry Ireland's forthcoming ePublication 2022. She was runner-up in the Martín Crawford Award for short story, was awarded first place for non-fiction in Atlantic Currents II, and was chosen for Poetry Ireland's Introductions Series 2022.
Bernie McCarthy, winner of the Cork County Council Library and Arts Services' 2022 Short Story Prize, is published in From the Well anthology. With a PhD in literature and having taught at University College Cork, University of Limerick and West Cork College, @McCarthyBernie lives near Baltimore and writes historical fiction.
Brady Harrison & Conor Mc Manus
Change in lineup: Unfortunately, Brady Harrison is unable to attend as previously advertised.
4.00pm, Cork City Library | Free, unticketed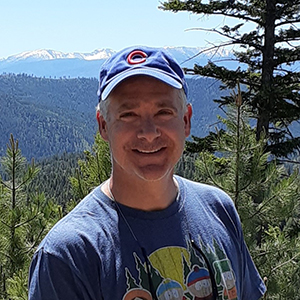 Brady Harrison has worked as a piano mover, construction yardman, reporter, and research officer for the Métis Settlements of northern Alberta. He has written, edited, or co-edited several books, including The Term Between: Stories and A Journey to Al Ramel: A Novel (forthcoming), and his articles, essays, poems and stories have appeared in journals and books in several countries. He lives in Missoula, Montana, and has also lived and worked in France and Ireland and currently holds a visiting faculty position at UCC.
Buy The Term Between (Twelve Winters Press) and visit the author's webpage.
"Whether in the mountains of Afghanistan, playing driveway hockey with a ghost, drinking with a dangerous doppelgänger under a pier on the coast of Spain—his characters, like all of us, are driven by mysteries too deep to name, and find themselves in places they cannot yet imagine." — David Allan Cates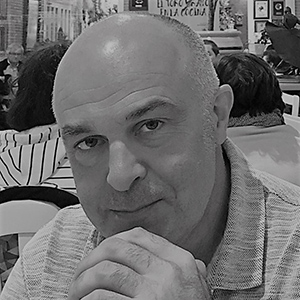 Conor Mc Manus is a writer of short stories, memoir and poetry. He has had work published in Southword, The Moth, Crannóg, The Stinging Fly, and Force Ten. He has read on RTÉ radio, and in the UK as part of an artist exchange programme. His story 'Tea Break' was read by a troupe of actors in a public performance at the Glens Centre Manorhamilton. He has been shortlisted for the Fish short story competition on two occasions and won a bursary to the Tyrone Guthrie Centre. He published a chapbook in 2020 with a bursary from Roscommon County Council. He is author of DRUMSHANBO, a collection of twenty-five short stories narrated in a boy's voice.
Buy DRUMSHANBO (Iron Mountain Press).
"'His ability to run light and dark together without judgement reminded me of the classic American writer Damon Runyon. This is much more than comic writing." — Kerry Hardie
(Moderator) Patrick Cotter is an Irish poet, born in Cork City where he still lives. His poems have been published in journals such as the Financial Times, The London Review of Books, Poetry and Poetry Review. Sonic White Poise, his third full-length collection, was published by Dedalus in 2021.
Donal Ryan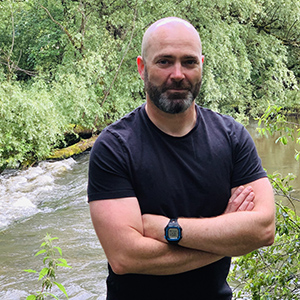 Donal Ryan, from Nenagh, Co. Tipperary, is the author of six novels and a short story collection. He has won several awards for his fiction, including the European Union Prize for Literature, the Guardian First Book Award and four Irish Book Awards. In 2021 he became the first Irish writer to be awarded the Jean Monnet Prize for European Literature. His work has been adapted for stage and screen and translated into over twenty languages. His seventh book, The Queen of Dirt Island, was published by Doubleday in August 2022 and was an instant number one bestseller.
Buy The Queen of Dirt Island (Doubleday).
"…as ever, Ryan's writing is so musical, so easily heard, that your eyes will dance through its pages … and just when you least expect it, a quiet brutality will make you put down the book and pause."— The Guardian
(Moderator) Sarah Harte has won or been shortlisted for prizes in Ireland and the UK including The Bryan MacMahon short story prize, The Bridport Prize, the Manchester Fiction Prize, the Seán Ó Faoláin International Short Story Prize, and the Fish Short Story Prize. She has also published two novels.
Karina Tynan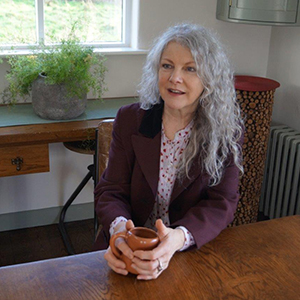 Karina Tynan has updated many episodes from the classic Irish saga Táin Bó Cúailnge in short stories told from the perspective of many of the leading women characters. Here she reads from the book and is lead in a discussion by poet Adam Wyeth whose own book The Hidden World of Poetry surveys the treatment many contemporary poets have given to revised visions of various classic Irish sagas. They will discuss the creative impetus and challenges in updating the original stories for a 21st century audience.
Karina Tynan
was born and now lives in Kilkenny, though most of her life was spent in Dublin where she raised her children and cultivated a career as a Psychotherapist. Karina cites that unearthing a love for mythology came from her participation and association with the Bard Summer School since its inception in 1996. Her collection of mythic stories from the great epic,
Táin Bó Cúailnge
are written from the perspectives of the women and published by Bard Mythologies.
Buy TÁIN: The Women's Stories on the author's website.
"Tynan is not afraid to take on the 'strong and diverse personalities' of these mythic women and delve down into their bellies where she explores their power from a new and creative place and shows us the workings of the complex and varied nature of what it is to be a woman." — Ellen O'Malley Dunlop
The author of five acclaimed books, (moderator) Adam Wyeth's most recent, about:blank, is a poetical sequence framed around the seasonal Celtic festivals. His essays, The Hidden World of Poetry: Unravelling Celtic Mythology in Contemporary Irish Poetry, Foreword by Paula Meehan is a study guide at several universities and a curriculum text on De Sales University's Celtic Studies Writing Programme.
Story Through Song: Eve Clague
10.45pm, Cork Arts Theatre | Free with ticket stub from today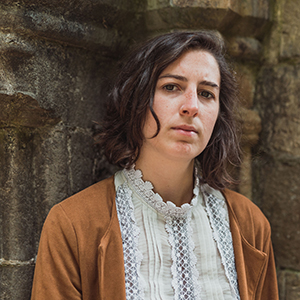 Eve Clague is a singer-songwriter who draws on the rich variety of music she grew up with in her home and community, to create a highly personal and direct style of songwriting. She released her debut EP in 2019 and a single in 2020. Eve has plans to release her debut album later in the year followed by a full Irish tour.
Image credits: Donal Ryan photographed by Anne Marie Ryan