Two Edna O'Brien Interviews (videos)
2.30pm, Cork City Library | Free, unticketed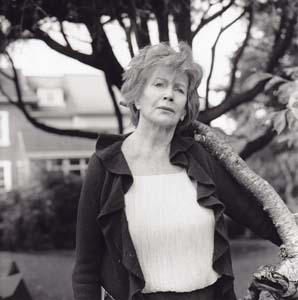 Writer in Profile was a weekly RTÉ series presenting interviews with well-known Irish writers. This episode with Edna O'Brien was broadcast on 25 March 1970 and presented by Niall Sheridan.
My Own Place was an RTÉ series in which prominent Irish personalities talked about a locality of special interest to them. This edition, 'My Own Place: Edna O'Brien Comes Back To County Clare' was broadcast on 3 December 1975. The narrator is Andy O'Mahony. Writer Edna O'Brien, whose books were once banned in Ireland, meets the people who at one time criticised her.
Southword Showcase
4.00pm, Cork City Library | Free, unticketed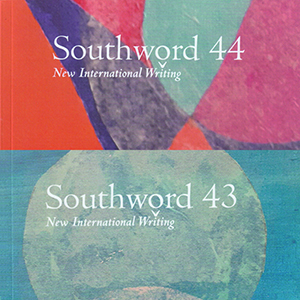 Southword is a print literary journal published twice a year by the Munster Literature Centre. Southword has published the likes of Kim Addonizio, Tess Gallagher, Vona Groarke, Helen Ivory, James Lasdun, Medbh McGuckian, Haruki Murakami, Ron Rash and Colm Tóibín. Here we present three fiction writers based in Ireland whose stories have appeared in the two most recent issues of Southword.
Deirdre Crowley is an artist and writer from West Cork, Ireland. Her stories have been published in The Irish Times, The Ogham Stone, The Southern Star, and The Well Short Story Competition. In 2017, she was one of twelve writers in The Sunday Business Post Short Story Award Shortlist; 2018 Fish Memoir Prize Longlist; 2019 Seán Ó Faoláin International Short Story Competition Longlist. In 2022 she was published by the Bournemouth Writing Prize and Southword.
J.P. Garvey began to send out stories and poems to competitions when Covid struck. Since then, he has been shortlisted and published in 'Poets meet Politics' and longlisted for the Nature and Place Poetry Competition. He placed 2nd and 1st (2021, 2022) in I.O.'s Annual Short Story Competition and 2nd last year in the Seán Ó Faoláin International Short Story Competition. He is currently putting together a collection which he hopes to publish soon.
Patrick Holloway is the winner of The Bath Short Story Prize, The Molly Keane Creative Writing Competition, The Flash 500 Prize, the Allingham Fiction Prize, among others. He was second in The Raymond Carver Short Story contest, was highly commended for the Manchester Fiction Prize and shortlisted for many prizes including The Bath Short Story Prize, Moth Short Story Prize, Bath Flash Fiction Prize, and the prestigious Alpine Fellowship for Fiction. His work has appeared in Southword, The Stinging Fly, The Irish Times, The Irish Independent, Carve, The London Magazine, The Moth, and many others. He is an editor of the literary journal, The Four Faced Liar.
Subscribe and buy issues of Southword.
(Moderator) Patrick Cotter is an Irish poet, born in Cork City where he still lives. His poems have been published in journals such as the Financial Times, The London Review of Books, Poetry and Poetry Review. Sonic White Poise, his third full-length collection, was published by Dedalus in 2021.
Órfhlaith Foyle & Beverly Parayno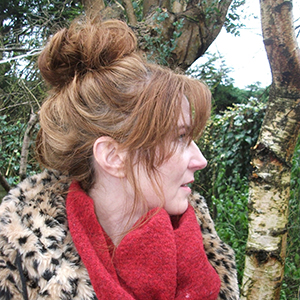 Órfhlaith Foyle is a short story writer, poet, dramatist and lives in Galway. Doire Press will publish her third collection Three Houses in Rome in September 2023. She wrote and directed the radio dramas May's End and How I Murdered Lucrezia, both adapted from her short fiction. Both received full BAI funding and premiered on Newstalk Radio in October 2021 and 2023. Órfhlaith received a full Arts Council Agility Award 2021 to complete a first draft of Three Houses in Rome and was awarded a full Arts Council Literary Bursary in 2022 for her next work.
Buy Three Houses in Rome (Doire Press).
"Marvellously off-kilter, wry and utterly absorbing tales—reminiscent of Lucia Berlin, but with her own truly original spark. Foyle is a natural storyteller." — Elaine Feeney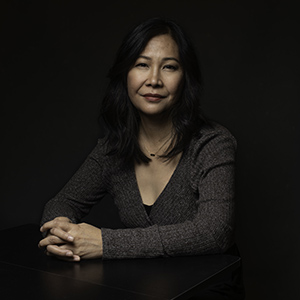 Beverly Parayno was raised in East San José, California by immigrant parents from the Philippines. Her work appears in Narrative Magazine, Bellingham Review, The Rumpus, Warscapes, Huizache, and Southword. Her work has been translated into Mandarin and published by World Literature. Parayno is the author of the story collection Wildflowers (PAWA Press, 2023). She earned a BA from San José State University, an MA from University College Cork, and an MFA from Vermont College of Fine Arts. She lives and works in Cameron Park, California as a development professional and animal communicator and facilitates the Cameron Park Library Writers Workshop.
Buy Wildflowers (PAWA Press).
"This standout collection is honest and tough, and though Parayno's characters don't have it easy, they never settle or surrender. They fight toward an uncertain future, leaving us with unforgettably heartbreaking stories along the way." — Lysley Tenorio
(Moderator) Lucy Holme is a writer and mother who lives in Cork, Ireland. Her poems feature in The Stinging Fly, The London Magazine, Southword, Wild Court, and Poetry Wales amongst others. Her debut chapbook, Temporary Stasis, which was shortlisted for The Patrick Kavanagh Award, was published by Broken Sleep Books in August 2022.
Alexander MacLeod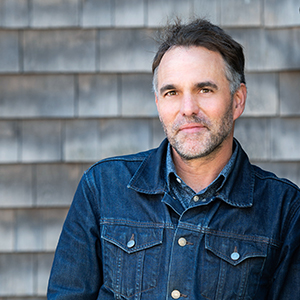 Alexander MacLeod's work has appeared in The New Yorker, Granta, The Guardian, and The Globe and Mail. His first collection of short stories, Light Lifting, was named a finalist for the Scotiabank Giller Prize, The Frank O'Connor International Short Story Award, and the Commonwealth Book Prize. He is a past winner of the O. Henry Prize, and in 2022 his most recent collection, Animal Person, was recognized as a "Book of the Year" by The New Yorker, The Irish Times, The Globe and Mail and CBC Books. He lives in Dartmouth, Nova Scotia and teaches at Saint Mary's University.
Buy Animal Person (Jonathan Cape).
"MacLeod's stories seemed startlingly strange, until I realised they were about my own life. A book full of truth, sadness and mercy." — Clare Pollard
(Moderator) Billy O'Callaghan was born in Cork in 1974, and is the author of four short story collections, including The Boatman (finalist for the 2016 Costa Short Story Award). He is the winner of a Bord Gáis Energy Irish Book Award for the short story. His latest novel is The Paper Man (Jonathan Cape, 2023).