Kate O'Brien & William Trevor Interviews (videos)
2.30pm, Cork City Library | Free, unticketed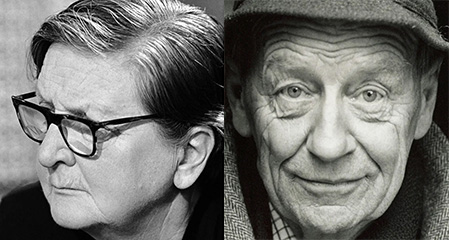 Self Portrait profiled writers, poets, actors, and dramatists in a series of intimate studio monologues which provided a unique opportunity to hear and see significant individuals presenting themselves in their own words and voices, enriching their presentations with personal stories and examples of their work. In this episode, first broadcast by RTÉ in 1962, Kate O'Brien talks about her life and work.
Writer in Profile was a weekly RTÉ series presenting interviews with well-known Irish writers. This episode with William Trevor was broadcast on 24 October 1976. The presenter is Jack White and this was the final episode of the series.
From the Well Showcase
4.00pm, Cork City Library | Free, unticketed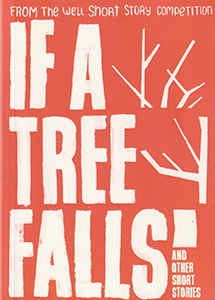 If A Tree Falls is the nineteenth edition of this annual short story anthology featuring winning entries to the From the Well Short Story Competition run by Cork County Council and Library Service.
Inga Balchaites is a Cork-born author currently studying law at UCC. 'The Promised Land' is her first publication. When not in college, she enjoys reading and agonising over her manuscripts.
Maeve Keane is a writer and teacher from Cork and has an MA in Creative Writing from UL. Maeve is a recent recipient of an Arts Council Agility Award and was a participant in The Stinging Fly Summer School 2023. Her work features in several journals: see www.maevekeane.com.
Originally from Cork City, Paddy O'Conor has lived in Castletownbere for more than forty years. He finds inspiration in the sea and the Beara landscape. He writes stories, essays and poetry and enjoys swimming, boating, gardening and hill walking.
Nollaig Rowan (Dublin and Sherkin Island, Cork) has published in Irish and UK journals and broadcast on RTÉ national radio. Her story 'You' became the award-winning short film 'How Was Your Day', 2016. This is her seventh year to be included in the From The Well anthology.
Alexandra Tyndale began writing in 2019. She has had three stories included in the From the Well anthology, was published in the Irish Independent's New Irish Writing in 2020, won Creative Bandon's short story competition in 2021 and was highly commended in Hammond House's International short story competition in 2022.
Thomas Morris & Niamh Mulvey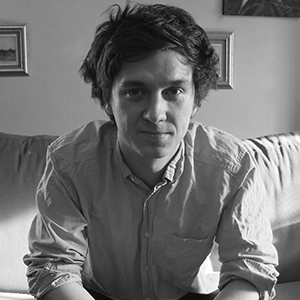 Thomas Morris's debut story collection We Don't Know What We're Doing won the Wales Book of the Year Award, the Rhys Davies Trust Fiction Award and a Somerset Maugham Award. His stories have been broadcast on BBC Radio 4 and published and anthologised in Zoetrope, Best European Fiction 2018 and The Penguin Book of the Contemporary British Short Story. His latest collection is Open Up (Faber and Faber, 2023). He lives in Dublin, where he is Editor-at-Large at The Stinging Fly.
Buy Open Up (Faber).
"Such a fierce and tender suite of stories – young boys and lost young men, the psychic effects of poverty and deprived childhoods, and the struggle to love well. Plus a standout story about seahorses. Welsh wizardry from Thomas Morris." — Lucy Caldwell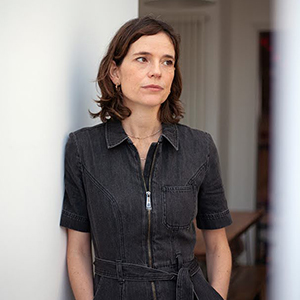 Niamh Mulvey is a writer from Kilkenny. Her first book, Hearts and Bones: Love Songs for Late Youth was published in 2022 by Picador. It was described by the Irish Independent as 'astute, surprising and wholly entertaining' and has been shortlisted for the John McGahern Award. Niamh's work has been published in The Stinging Fly, Southword, Banshee, Little Acorns and many other places. Her debut novel The Amendments will be published by Picador in Spring 2024. Niamh is also an experienced editor and publisher, and now works as a freelance writing coach, editor and teacher.
Buy Hearts and Bones: Love Songs for Late Youth (Picador) and visit the author's website.
"In Hearts and Bones, Niamh Mulvey demonstrates that she is a brilliant anatomist of shame and longing. This is a book to relish." — Tomiwa Owolade
(Moderator) Danny Denton is a writer from Cork, and lectures on writing at UCC. His first novel, The Earlie King & The Kid In Yellow, was published by Granta Books in 2018. His second novel, All Along The Echo, was published by Atlantic Books in 2022.
Leon Craig & Éilís Ní Dhuibhne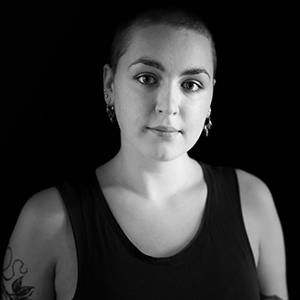 Leon Craig is a writer and editor from London, now based in Berlin. Her gothic short story collection Parallel Hells was published by Sceptre Books and she is currently working on her first novel. Leon's fiction has also appeared in The White Review, The London Magazine, the Best British Short Stories 2022 anthology and the Queer Life, Queer Love anthology. Her criticism has been published by the TLS, Literary Review and Another Gaze among others. @Leon_c_c
Buy Parallel Hells (Sceptre Books) and visit the author's website.
"… where gothic horror meets contemporary fiction, where magic meets despair, and where all the cool queer kids hang out to show off their tattoos before they get swallowed by the night." — Neil Gaiman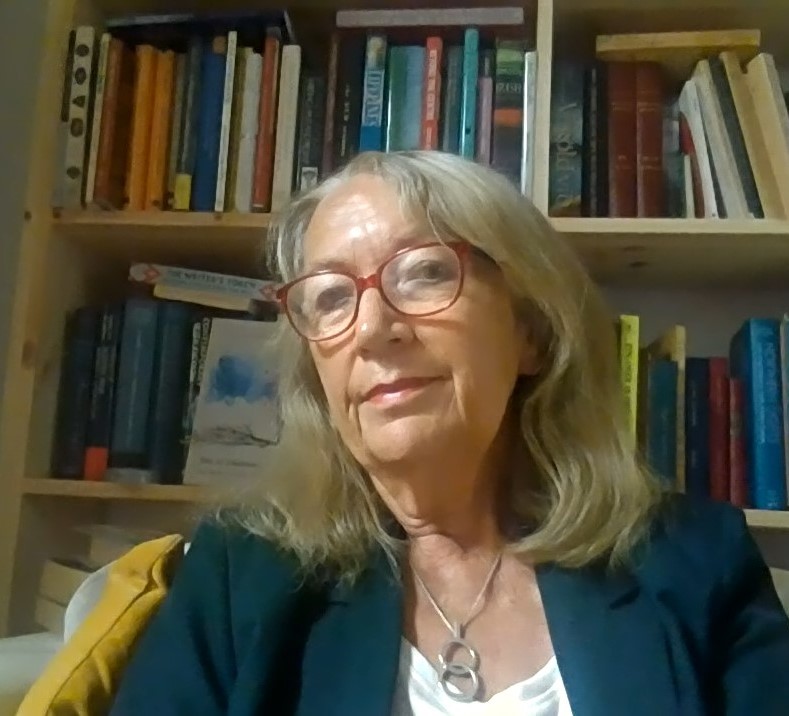 Éilís Ní Dhuibhne was born in Dublin. Author of more than thirty books, her work includes The Dancers Dancing, The Shelter of Neighbours, and Fox, Swallow, Scarecrow. Her most recent are Little Red and Other Stories (Blackstaff 2020), Fáinne Geal an Lae (Cló Iar Chonnacht 2023) and Selected Stories (2023). She has published eight collections of short stories and has been the recipient of many literary awards, most recently the Pen Award for an Outstanding Contribution to Irish Literature, and a Hennessy Hall of Fame Award. In Autumn 2020 she held the Burns Scholarship at Boston College. She is a member of Aosdána, and President of the Folklore of Ireland Society.
Buy Selected Stories (Colourpoint Creative) and visit the author's website.
"A masterful storyteller, tonally adept at pivoting from searing and political, to comic and moving in a matter of pages." — Sinéad Gleeson
(Moderator) Róisín Leggett Bohan is co-founder and co-editor of HOWL New Irish Writing. She writes poetry and prose. She has published in Magma Poetry, New Irish Writing, Poetry Ireland's ePub, Southword, Amsterdam Quarterly and elsewhere. Róisín is a Poetry Ireland Introductions poet, and recipient of an Arts Council Award and Cork City Artist Bursary.
Image credits: Leon Craig photographed by Jan Radtke, Niamh Mulvey photographed by Kate Elliott