Two Frank O'Connor Interviews
2.30pm, Cork City Library | Free, unticketed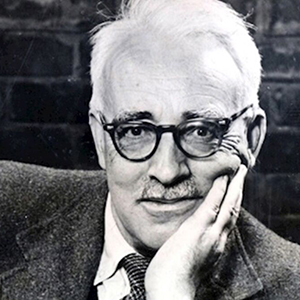 Designed to explore the important literary expressions of outstanding contemporary authors, Writers of Today is a series of filmed interviews with novelists, poets, and dramatists. The interviews concentrate on the goals, abilities, and preferences of the writers, their reasons for writing, how and what they write, and the background and environmental influences on their particular modes of expression. In this half-hour interview from 1957, Walter Kerr discusses the more subtle differences between the novel and the short story with Frank O'Connor.
A 1961 clip from the BBC arts magazine programme 'Monitor' shows the author talking to presenter Huw Wheldon about his upbringing in Cork's 'slums' and how it led to his development as a writer. It also features picturesque views of Cork. "It's in the provinces, it's in a city like this, that character is shaped and, up to a certain point, character is all that matters. After that, individuality has to take over and somehow or other the man's full individuality has to be expressed," O'Connor says. "[If I hadn't left Cork] I'm quite certain that I wouldn't have been the writer I am, whatever that may be, but I think there's a strong possibility that if I hadn't been brought up in Cork I wouldn't have been a writer at all."
Kelly Creighton & Rosemary Jenkinson
4.00pm, Cork City Library | Free, unticketed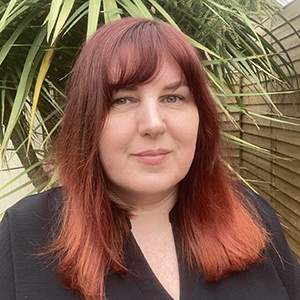 Kelly Creighton is the award-winning author of two short story collections, a poetry pamphlet, and five novels, including the critically acclaimed Belfast based D.I. Harriet Sloane series. Her most recent book, Souls Wax Fair, is a novel-in-stories set in South Dakota. In 2014 she founded The Incubator Journal which showcases contemporary Irish short stories. Kelly lives in County Down where she facilitates creative writing classes for adults and children, and mentors new writers.
Buy Souls Wax Fair (Friday Press Books) and visit the author's website.
"An expertly crafted masterpiece! An edgy and unpredictable rollercoaster of a ride." — Byddi Lee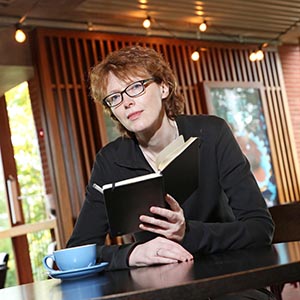 Rosemary Jenkinson is a playwright and short story writer. Her short story collections include Contemporary Problems Nos. 53 & 54, Aphrodite's Kiss, Catholic Boy (shortlisted for the EU Short Story Prize) and Lifestyle Choice 10mgs (shortlisted for the Edge Hill Short Story Prize). Her most recent collection is Marching Season by Arlen House. She was singled out by the Irish Times for 'an elegant wit, terrific characterisation and an absolute sense of her own particular Belfast'. She fervently believes that life is too short for long literature.
Buy Marching Season (Arlen House).
"A keenly-observed, intellectually astute and frequently hilarious exploration of contemporary life in Northern Ireland and abroad." — Eoghan Smith
(Moderator) Tadhg Coakley is a Mallow-born writer, living in Cork city. He is the author of four books, most recently The Game: A Journey into the Heart of Sport (Merrion Press).
Jānis Joņevs & Daina Tabūna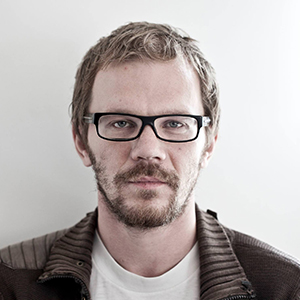 Jānis Joņevs & Daina Tabūna are two young Latvian fiction writers whose work examines the ideological challenges of living in a post-Soviet, post-Leninist society. They will read from their work and with the poet Patrick Cotter will discuss their creative process and the wider social issues implied by their work
Born in 1980 in Jelgava, Latvia,
Jānis Joņevs
was educated at the Jelgava State Gymnasium and the Latvian Academy of Culture where he was awarded a Master's Degree. Joņevs works as a copywriter and, since 2002, he has also worked as a reviewer and translator from French. Joņevs is best known for his debut novel
Doom 94
which was a bestseller upon its release in 2013.
Buy Doom 94 (Wrecking Ball Press).
"…this is not just a book for metalheads or for those who are interested in the history of music, it is also for anyone interested in an authentic, simple, unpretentious, and witty story embedded in a post-socialist country." — Branko Prlja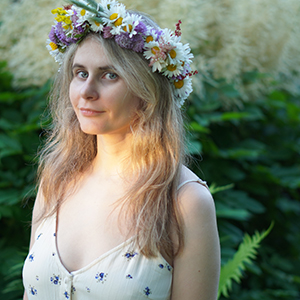 Daina Tabūna (1985) is a Latvian prose writer. Her short story collection Pirmā reize (The First Time) was shortlisted for the Annual Latvian Literary Award 2014 as the best debut of the year and was widely acclaimed. It is a contemporary coming-of-age book addressing sensitive issues of acquiring experience and forming as a personality. Tabūna's stories have been published in the UK by The Emma Press, bearing the title The Secret Box. The illustrated collection features three stories from her debut The First Time. Tabūna's works have also been translated into Lithuanian, Slovenian, German, and Chinese. Currently she is working on a novel, and her first children's book will be published soon.
Buy The Secret Box (The Emma Press).
"The Secret Box is an engaging, thoughtful and disarmingly varied selection of stories … A thoroughly enjoyable read offering real insights into the many ways that the lives of ordinary people are affected by huge political turmoil." — Manley Hadley
(Moderator) Patrick Cotter is an Irish poet, born in Cork City where he still lives. His poems have been published in journals such as the Financial Times, The London Review of Books, Poetry and Poetry Review. Sonic White Poise, his third full-length collection, was published by Dedalus in 2021.
Niamh Prior & Stephen Walsh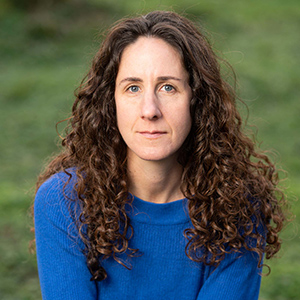 Niamh Prior is from Kinsale in Co. Cork. She studied English with Film and TV Studies at Brunel University London, and later Creative Writing at UCC, where her postgraduate work was funded by the Irish Research Council. Her poetry and short stories have appeared in journals including The North, Southword and The Stinging Fly. Her debut book of fiction, Catchlights, was published by John Murray Originals in June 2022.
Buy Catchlights (John Murray Originals).
"Each story is a perfectly formed jewel … vivid characterization, ingenious plotting and intelligent structuring amount to a most engaging read." — Liz Nugent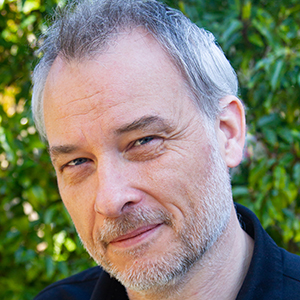 Stephen Walsh lives in Dublin. His stories have been shortlisted for several awards and published in The Stinging Fly, White Review, The Tangerine and broadcast on RTÉ. His debut collection Shine/Variance was published by Chatto & Windus (imprint of Penguin) in July 2021.
Buy Shine/Variance (Chatto & Windus) through the author's website.
"Beautiful little studies of unspoken fear, longing and love, told with a sure-footed delicacy rare in a debut." — Irish Times
(Moderator) Lauren O'Donovan is an Irish-Canadian writer from Cork with an MA in Creative Writing from UCC. She is co-founder of Lime Square Poets, co-editor of The Same Page Anthology, board member of DeBarra's Spoken Word, and co-founder and editor of the literary journal HOWL.
Story Through Song: Ger Wolfe
10.45pm, Cork Arts Theatre | Free with ticket stub from today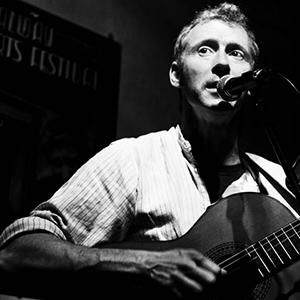 Ger Wolfe is an established Irish singer songwriter, a multi-instrumentalist and a poet who composes and performs "carefully-crafted vignettes of song" (Irish Times). The Morning Star, Ger's newest album release, was recorded and produced by Amhlaíobh Mc Sweeney in Ger's studio last Summer.