Ó Faoláin & Caine Prizewinners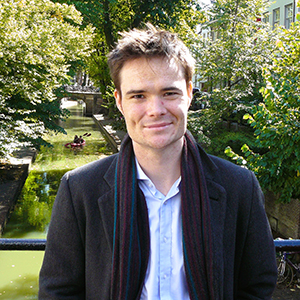 The Seán Ó Faoláin International Short Story Prize is awarded to the best single story entered in competition from anywhere in the world. The first prize is €2000. The winner also receives a week's residency at the Anam Cara artist retreat in West Cork, a featured reading at the Cork International Short Story Festival (with four-night hotel stay and full board) and publication of their winning story in Southword. This occasion is an opportunity to hear the 2022 winning story "Infestato" by E.M. Hughes. Alan McMonagle, judge of this year's O'Donoghue competition, will also say a few words about the judging process.
E.M. Hughes is a writer and editor making a living offering communications advice in the public and voluntary sector. Having previously worked in grocery stores, pubs, hotels, bookstores, call centres and banks in five different countries, he is happy to earn his keep writing under other people's names – but happiest when writing under his own. His articles have appeared in the Berkeley Political Review, The Daily Californian, and the Newsletter of the European Union and the Montesquieu Instituut. Hughes resides in Utrecht with his wife and newborn and is completing a collection of stories about working life.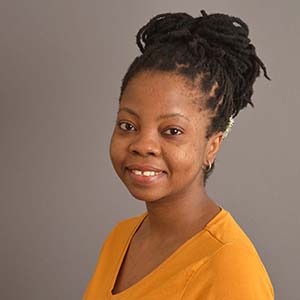 The AKO Caine Prize for African Writing is a literature prize awarded to an African writer of a short story published in English. The Prize was launched in 2000 to encourage and highlight the richness and diversity of African writing by bringing it to a wider audience internationally. The focus on the short story reflects the contemporary development of the African storytelling tradition.
Idza Luhumyo was born in Mombasa, Kenya, and holds a law degree from University of Nairobi. She is the inaugural winner of the Margaret Busby New Daughters of Africa Award (2020) and winner of the Short Story Day Africa Prize (2021). She was recently announced the winner of the AKO Caine Prize for African Writing (2022) for her short story "Five Years Next Sunday," described by the judges as "an incandescent story."
Elizabeth McCracken & Mary Morrissy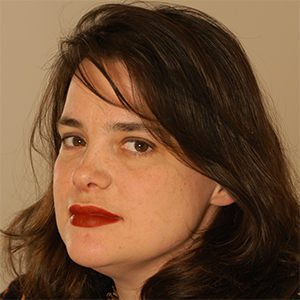 Elizabeth McCracken is the author of seven books: Here's Your Hat What's Your Hurry, The Giant's House, Niagara Falls All Over Again, An Exact Replica of a Figment of My Imagination, Thunderstruck & Other Stories, Bowlaway, and her most recent collection of short stories The Souvenir Museum. Thunderstruck & Other Stories won the 2015 Story Prize. Her work has been published in The Best American Short Stories, The Pushcart Prize, The O. Henry Prize, The New York Times Magazine, and many other places. You can find her rather often, entirely too often, really, on Twitter.
Buy The Souvenir Museum through the author's website.
"Elizabeth McCracken is one of my favourite writers … Anything new by her is an excuse for wild, drunken celebration." — Nick Hornby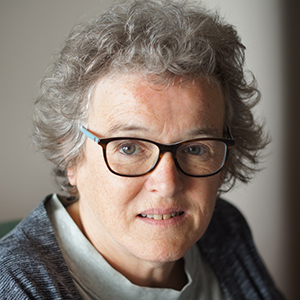 Mary Morrissy is the author of three novels, Mother of Pearl, The Pretender and The Rising of Bella Casey and two collections of stories, A Lazy Eye and Prosperity Drive. A fourth novel, Penelope Unbound, is forthcoming in 2023. Her work has won her the Hennessy Prize and a Lannan Foundation Award. A member of Aosdána, she is a journalist and teacher of creative writing and was, until 2020, associate director of creative writing at UCC.
Buy Prosperity Drive (Vintage) and visit the author's website.
"…she is a true heir to Chekhov and the great writers … Seldom has Irish suburban life – especially the lives of girls and women been so sensitively and wittily, portrayed." — Eilis Ni Dhuibhne
(Moderator) Billy O'Callaghan is from Cork and is the author of four short story collections and three novels, including My Coney Island Baby (Jonathan Cape, 2019), The Boatman and Other Stories (Cape, 2020) and Life Sentences (Cape, 2021).
Ron Rash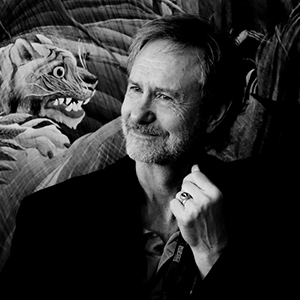 Ron Rash is the author of the PEN/Faulkner finalist and New York Times bestselling novel Serena, in addition to the critically acclaimed novels The Risen, Above the Waterfall, The Cove, One Foot in Eden, Saints at the River and The World Made Straight; five collections of poems; and six collections of stories, among them Burning Bright, which won the 2010 Frank O'Connor International Short Story Award, Nothing Gold Can Stay, a New York Times bestseller, and Chemistry and Other Stories, which was a finalist for the Pen/Faulkner Prize. Three times the recipient of the O. Henry Prize, he teaches at Western Carolina University.
Buy In the Valley: Stories and a Novella Based on SERENA through the author's website.
"Rash's evocative rendering of the blighted landscape and the tough characters who inhabit it recalls both John Steinbeck and Cormac McCarthy." — Ellen O'Malley Dunlop
(Moderator) Alannah Hopkin is a writer based in southwest Ireland. She was the 2020 Frank O'Connor International Short Story Fellow and her latest book is A Very Strange Man: A Memoir of Aidan Higgins (New Island, 2021)
Story Through Song: Hank Wedel
10.45pm, Cork Arts Theatre | Free with ticket stub from today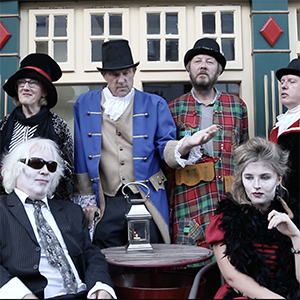 Born in Dayton Ohio, USA and raised in NYC and Mallow Co. Cork, Hank Wedel has performed thousands of gigs from The North Pole to Lanzarote, Oklahoma to Azerbaijan and has performed onstage with Shane McGowan, Mary Black, Christy Moore, Kila, Philomena Begley and Bono.
Image credits: Ron Rash photographed by Maryan Harrington