Ó Faoláin & Flash Fiction Prizewinners
The Seán Ó Faoláin International Short Story Prize is awarded to the best single story entered in competition from anywhere in the world. The winner receives a first prize of €2000, a featured reading at the Cork International Short Story Festival (with four-night hotel stay and full board) and publication in Southword. This occasion is an opportunity to hear the 2023 winning story, Mystic Master Salvador by Tom Harvey. Alexander MacLeod, judge of this year's Ó Faoláin competition, will also say a few words about the judging process.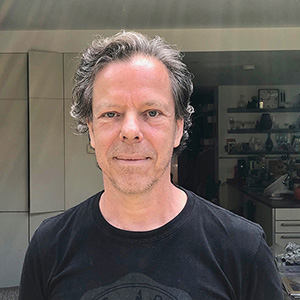 Tom Harvey lives in London. He's a playwright, writer, and screenwriter. Tom was selected as a finalist in the London Independent Story Prize and has had work published by Volume 1 Brooklyn, Litro Magazine, Fictive Dream, The Wells Street Journal and others. He will shortly be published in The London Magazine. Tom is an award-winning playwright, past BAFTA winner and has had two Rose d'Or nominations. Tom wrote the short film Flying Home for the BBC which won at Utah, Depth of Field, WPPN and Accolade film festivals. Tom has an overflowing portfolio of short stories and plays, he is currently writing the screenplay Bullet Ready, and hip-hop dance play The Chauffeur with Ukweli Roach. Tom once earned a living as a mime, for which he is both proud and eternally embarrassed.
Every year we hold a free-to-enter flash fiction competition and poetry competition exclusively for subscribers to Southword. This year's flash winners will read their stories from issue 44, published in July this year.
Adrian Martin (1st prize winner) is 50 and lives in Dublin. He has been writing fiction for several years and is currently working on his first novel. He has had several short stories published and this is his first competition success.
Lauren O'Donovan (2nd prize winner) is a writer from Cork. In 2023, she won the Cúirt New Writing Prize in Poetry and was shortlisted for Listowel Writers' Week Collection Award, Poetry Business Pamphlet Competition, and the Fish Poetry Prize. Lauren is co-founder of Lime Square Poets and HOWL New Irish Writing.
Radhika Iyer (3rd prize winner) has published an eBook collection of short stories entitled Why Are You Here? and three of her pieces have aired on RTÉ Radio 1. She received the Agility Award in September 2022, and is the writer in residence at the An Tàin Arts Centre, Dundalk from July-September 2023.
Subscribe and buy issues of Southword. This year's Ó Faoláin competition winners and runners up will appear in issue 46 (summer 2024) and the Subscriber Flash Fiction winners appear in issue 44, available now.
Neil Campbell & Fergus Cronin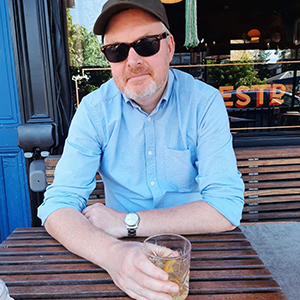 Neil Campbell's fifth collection of stories Licensed Premises is out now. From Manchester, England, he has appeared four times in the annual anthology of Best British Short Stories. He has published three novels, five collections of short stories, two poetry chapbooks and a poetry collection, as well as appearing in numerous magazines and anthologies.
Buy Licensed Premises (Salt) and visit the author's website.
"… these stories could stand as a record of our time as the work of Gaskell, Dickens, and Mayhew did to a previous century. If you want to understand our modern cities and modern work, let Neil Campbell be your guide." — Richard Clegg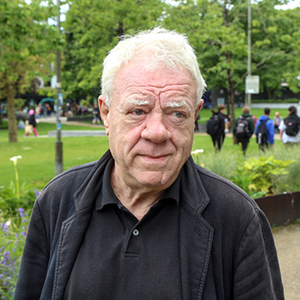 Fergus Cronin divides his time between his native Dublin and North Connemara. He holds a degree in Chemical Engineering and for a number of years he has been committed full time to writing. He completed an MPhil degree in Creative Writing in TCD in 2014. His stories have been published in Surge (a Brandon Books collection of new writing from Ireland), The Irish Times, The Manchester Review and The Lonely Crowd. He was awarded the Maria Edgeworth Short Story Prize in 2022. Night Music, published in 2023 by Doire Press, is his first published collection of short stories.
Buy Night Music (Doire Press).
"Fergus Cronin's stories are rich and strange. Like updated folk tales or country songs, they're filled with a devastatingly oddball humour, perfectly in step with their loner protagonists' life journeys." — Martina Evans
(Moderator) Patrick Holloway is the winner of The Molly Keane Creative Writing Competition, The Flash 500 Prize and the Allingham Fiction Prize. His work has appeared in Southword, The Stinging Fly, The Irish Times, The Irish Independent, Carve, The London Magazine, The Moth, and many others. He is an editor of the literary journal, The Four Faced Liar.
Yan Ge & Ada Zhang: Writing the Asian Diaspora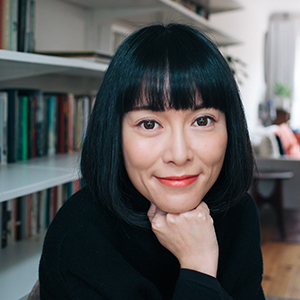 Yan Ge was born in Sichuan, China in 1984. She is a fiction writer in both Chinese and English, who has received numerous awards, including the prestigious Mao Dun Literature Prize (Best Young Writer), and was named by People's Literature magazine as one of twenty future literature masters in China. Her work has been translated into English, French and German, among other languages. She has an MFA in creative writing from the university of East Anglia where she was the recipient of UEA International Award 2018/19. Elsewhere (Faber and Faber, 2023) is her English-language debut.
Buy Elsewhere (Faber).
"If a dark angel were to wake from a dream-filled sleep and write its visions, this collection is what it would look like. Yan Ge explores the big themes – grief, love, being, belonging, and most of all, departing – with profundity, mischief and gut-savage intelligence." — Mia Gallagher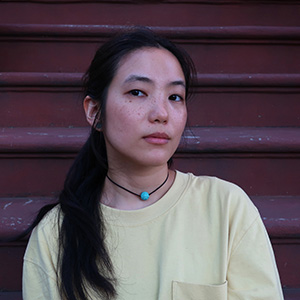 Ada Zhang is a National Book Foundation 5 Under 35 honoree and a graduate of the Iowa Writers' Workshop. Her short stories have appeared in A Public Space, McSweeney's, American Short Fiction, and elsewhere. She is currently the James C. McCreight Fiction Fellow at the University of Wisconsin. The Sorrows of Others is her first book.
Buy The Sorrows of Others (A Public Space Books).
"The relationships Ada Zhang's characters navigate are full of quiet ardor and tangled duties; at the heart of each story is an urgent, private world rendered with care and skill." — Arna Bontemps Hemenway
(Moderator) Beverly Parayno was raised in East San José, California by immigrant parents from the Philippines. She is the author of the story collection Wildflowers (PAWA Press, 2023). She lives and works in Cameron Park, California as a development professional and animal communicator and facilitates the Cameron Park Library Writers Workshop.
Moïra Fowley & Kim Fu: Writing Queer Fabulism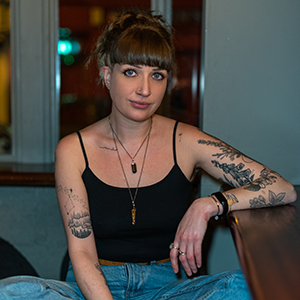 Moïra Fowley is an author, tarot reader, and part-time witch. She is half-Irish, half-French and lives in Dublin with her two children. Moïra is the author of three critically acclaimed YA novels which have been shortlisted for the Waterstones Children's Book Prize, the Irish Book Awards, and the Children's Books Ireland Awards, as well as being nominated for the Carnegie Medal and winning the School Library Association of Ireland Great Reads Award. Her first book for adults, Eyes Guts Throat Bones, a collection of short stories about (queer, female) bodies and the end of the world, is published by W&N/Orion.
Buy Eyes Guts Throat Bones (W&N/Orion) and visit the author's website.
"Fowley's writing is joyous and poetic ... Contemporary gothic short stories at their best, Eyes Guts Throat Bones is written so beautifully that even the most squeamish reader would be sucked in by it." — Mslexia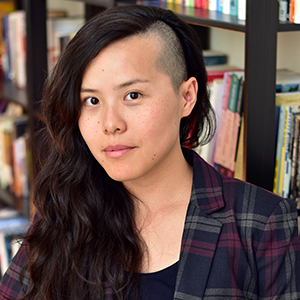 Kim Fu is the author of two novels, a collection of poetry, and most recently, the story collection Lesser Known Monsters of the 21st Century (2022), winner of the Pacific Northwest Book Award and the Danuta Gleed Literary Award, and a finalist for the Scotiabank Giller Prize, the Ignyte Awards, and the Shirley Jackson Awards. Stories in this collection have been selected for Best American Science Fiction and Fantasy and Best of the Net, featured on Levar Burton Reads and Selected Shorts, and optioned for television and film.
Buy Lesser Known Monsters of the 21st Century (Tin House) and visit the author's website.
"Each story is spectacularly smart, hybrid in genre, and bold with intention. The monsters here are not only fantastical figures brought to life in hyperreality but also the strangest parts of the human heart." — Lucy Tan
(Moderator) Kate Moore is a writer from Tralee, now based in Cork City. Her theatre work has been featured in the Everyman, Cork Arts Theatre and Siamsa Tire, and has been published in The Irish Times and Quare Cork. She was a 2022 Children's Books Ireland Raising Voices Fellow and has read her work at Dublin Book Festival. She is currently working on her first novel.
Image credits: Yan Ge photographed by Joanna Millington