HOWL New Irish Writing Showcase
2.30pm, Cork City Library | Free, unticketed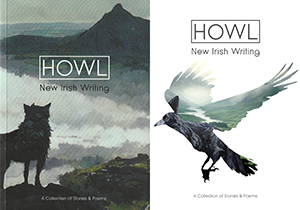 HOWL New Irish Writing is a literary platform committed to showcasing the best of Irish writing, both from home and abroad. Co-founders Lauren O'Donovan and Róisín Leggett Bohan understand firsthand the diverse and borderless nature of Irish creativity, having spent significant time outside of Ireland themselves before returning to settle in the county of their birth, Cork. Four fiction writers will read their stories from HOWL New Irish Writing '22 and the upcoming HOWL New Irish Writing '23.
Fija Callaghan has been featured on podcasts, recognised by international short story competitions, and nominated for Best of the Net. Her stories can be found in venues like Gingerbread House, Mythic Magazine, Corvid Queen, and elsewhere. Originally from the Cascadia region, she now lives in Dublin, Ireland with her books.
Paul Duffy is an author and archaeologist living in the Wicklow Mountains. Paul's short fiction has appeared in The Irish Times and has been broadcast on RTÉ Radio 1. His debut novel Run with the Hare, Hunt with the Hound won a silver medal in the Foreword Indies Awards 2022.
Conor Montague is from Galway. Currently based in London, Conor facilitates workshops for London Writers Eclective and is resident playwright at the Irish Cultural Centre, Hammersmith. His debut collection of short fiction, Capital Vices, will be published by Reflex Press in Autumn 2023.
Mary Morrissy is the author of three novels, Mother of Pearl, The Pretender and The Rising of Bella Casey and two collections of short stories, A Lazy Eye and Prosperity Drive. Her fourth novel, Penelope Unbound, has just been published with Banshee Press. A member of Aosdána, she was formerly the Associate Director of Creative Writing at UCC.
(Moderator) Róisín Leggett Bohan is co-founder and co-editor of HOWL New Irish Writing. She writes poetry and prose. She has published in Magma Poetry, New Irish Writing, Poetry Ireland's ePub, Southword, Amsterdam Quarterly and elsewhere. Róisín is a Poetry Ireland Introductions poet, and recipient of an Arts Council Award and Cork City Artist Bursary.
The Four Faced Liar Showcase
4.00pm, Cork City Library | Free, unticketed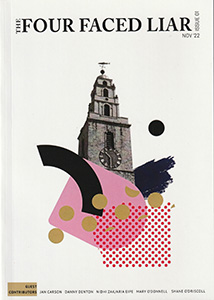 The Four Faced Liar publishes fiction, non-fiction, poetry, and visual art from Ireland and beyond. This Cork-based print literary journal is edited by Patrick Holloway, Rosie Morris, Stephen Brophy & Lucy Holme. At this event, four authors will read their stories from issue 1 .
Dean Fee is a writer and editor based in Donegal. His work has appeared in The Stinging Fly, The Dublin Review, The Four Faced Liar and more. He is the managing editor of The Pig's Back literary journal.
Aileen Hunt is a Dublin writer of fiction and creative nonfiction. Her work has appeared in various online and print publications, including Craft, Hippocampus, The Ogham Stone, and Flashback Fiction. She is a Pushcart Prize nominee and is currently working on her first book. More at aileen-hunt.com and @HuntAileen.
Caitríona Lane is a bilingual writer from Dublin, now living in Connemara. In 2023 she was shortlisted for the Eavan Boland Emerging Poet Award. Éigse Éireann selected her Irish language poetry for their 2022 Céadlínte series. Caitríona's work has appeared or is forthcoming in Poetry Ireland Review, HOWL, The Storms, Aneas, Comhar, Feasta, The Echo, Galway Review, and other journals.
Eamon McGuinness is from Dublin. His fiction has appeared in The Best Short Stories 2023: The O. Henry Prize Winners, The Stinging Fly, The Four Faced Liar and elsewhere. He has won an O. Henry Prize for fiction, the Michael McLaverty, Wild Atlantic Words and Maria Edgeworth short story competitions.
Buy issue 1.
(Moderator) Patrick Holloway is the winner of The Molly Keane Creative Writing Competition, The Flash 500 Prize and the Allingham Fiction Prize. His work has appeared in Southword, The Stinging Fly, The Irish Times, The Irish Independent, Carve, The London Magazine, The Moth, and many others. He is an editor of the literary journal, The Four Faced Liar.
Sheila Armstrong & Alice Jolly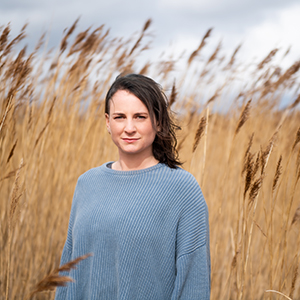 Sheila Armstrong is a writer and editor from the north west of Ireland. She is the author of two books: How To Gut A Fish (2022), a collection of short stories, and Falling Animals (2023), her debut novel. Her writing has been listed for the Society of Authors Awards, the Kate O'Brien Award, the Irish Book Awards, and the Edge Hill Prize. She is an Arts Council Next Generation Artist.
Buy How To Gut A Fish (Bloomsbury) and visit the author's website.
"Dark, devilishly well written and full of atmosphere, How to Gut a Fish is one of the most original and affecting short story collections I've read in years." — Jan Carson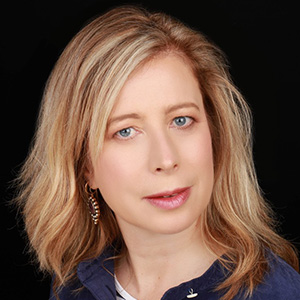 Alice Jolly received an O. Henry Award in 2020 (top twenty short stories in the US). Her most recent novel Mary Ann Sate, Imbecile was published in 2018 by Unbound and was selected as a Walter Scott Prize recommended novel. Alice has also won the Pen Ackerley Prize for memoir and the V.S. Pritchett Memorial Prize (awarded by The Royal Society of Literature) for one of her short stories. Her short stories have appeared in numerous publications including Prospect, Ploughshares, The Manchester Review, Litro, Southword and Fairlight. She teaches creative writing at Oxford University.
Buy From Far Around They Saw Us Burn (Unbound) and visit the author's website.
"In these stories, she takes on the bored and the lonely, even the perverts, the awkward and the bad. Where a less wise writer might have produced monsters, Jolly, with tenderness, finds their souls." — Lara Pawson
(Moderator) Lauren O'Donovan is a writer from Cork. In 2023, she won the Cúirt New Writing Prize in Poetry and was shortlisted for Listowel Writers' Week Collection Award, Poetry Business Pamphlet Competition, and the Fish Poetry Prize. Lauren is co-founder of Lime Square Poets and HOWL New Irish Writing.
Sidik Fofana & Gothataone Moeng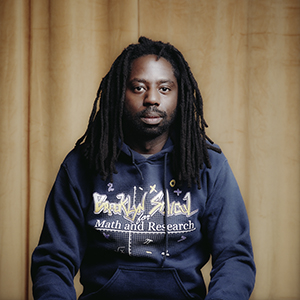 Sidik Fofana is a graduate of NYU's MFA program and a public school teacher in Brooklyn. Stories from the Tenants Downstairs was inspired by the vernacular of Harlem as well as his experiences as a public school teacher. His work has appeared in the Sewanee Review and Granta. He was also named a fellow at the Center for Fiction in 2018. He is a big Hip Hop fan.
Buy Stories from the Tenants Downstairs (Hachette) and visit the author's website.
"… a beautiful blueprint for the gentrification story: let it be bold, let it honor the complexities of those who are struggling to hold on ... The voices of the residents of Banneker Terrace linger and echo long after the last page." — Deesha Philyaw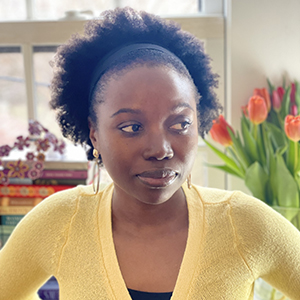 Gothataone Moeng is the author of the short story collection, Call and Response (Viking & Oneworld, 2023), and is a 2023-2024 Carol Houck Smith Fiction Fellow at the University of Wisconsin-Madison. Formerly a fellow at the Fine Arts Work Center in Provincetown and a 2018-2020 Stegner Fellow in Fiction at Stanford University, her writing has also appeared in the Wall Street Journal, Ploughshares, the Virginia Quarterly Review, American Short Fiction, One Story, A Public Space and the Oxford American, amongst others. She holds an MFA Creative Writing (Fiction) from the University of Mississippi. She was born in Serowe, Botswana.
Buy Call and Response (Viking & Oneworld).
"Call and Response teems with life's twists, surprises and shocks and reminds us of our shared humanity. Moeng is generous in detail and humour. She is an exciting voice to join in African conversations." — Jennifer Nansubuga Makumbi
(Moderator) Beverly Parayno was raised in East San José, California by immigrant parents from the Philippines. She is the author of the story collection Wildflowers (PAWA Press, 2023). She lives and works in Cameron Park, California as a development professional and animal communicator and facilitates the Cameron Park Library Writers Workshop.
Image credits: Sheila Armstrong photographed by Ruth Medjber