Art Imitating Life Imitating Death
12.30pm, Fringe Event at the Crawford Art Gallery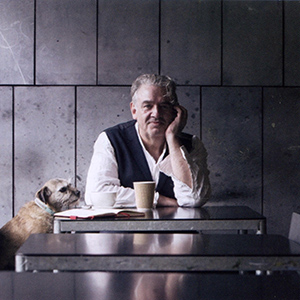 An event to mark the publication of Art Imitating Life Imitating Death (an exploration of Guests Of The Nation by Frank O'Connor) by Cónal Creedon. In 2003, Cónal Creedon was commissioned by RTÉ to adapt Guests of the Nation for radio as part of the Frank O'Connor Centenary Celebrations. "I was seduced by a narrative so deeply rooted in a culture, history and landscape so familiar to me, I became captivated by this wartime parable." So began Cónal's personal journey to the soul of O'Connor's story. It was a voyage of discovery that led him on a circuitous route to the Irish War of Independence, and the execution of Major Compton Smith on a hillside bog in Donoughmore County Cork. IRISHTOWN PRESS welcome you to join Cónal on his personal journey – into a world where the visceral reality of Irish War of Independence IRA safe-houses dovetails delicately with the fiction of Frank O'Connor. Cónal first presented this lecture at the James Joyce Foundation, Swiss Centre of Irish Studies at University of Zurich Jan 24th 2020. It was subsequently published by Studi irlandesi, A Journal of Irish Studies at the Florence University Press.
Readings from Southword
2.30pm, Cork City Library | Free, unticketed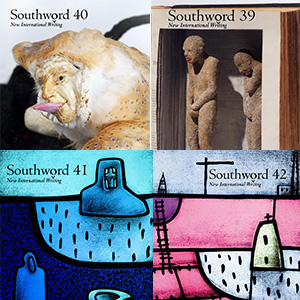 Southword: New International Writing is a print literary journal published twice a year by the Munster Literature Centre. Southword has published the likes of Kim Addonizio, Tess Gallagher, Vona Groarke, Helen Ivory, James Lasdun, Medbh McGuckian, Haruki Murakami, Ron Rash and Colm Tóibín. Here we present five Cork-based fiction writers whose stories have appeared in Southword in recent years.
Niamh Bagnell is nearly sure that she's the only Niamh Bagnell in the world, so is easily Googled. She was a grateful recipient of a Fiction Mentorship with Billy O'Callaghan in 2021 from the Munster Literature Centre and an Agility Award from the Arts Council. Her husband and kids rock.
Danny Denton is a writer from Cork, and lectures on writing at UCC. His first novel, The Earlie King & The Kid In Yellow, was published by Granta Books in 2018. His second novel, All Along The Echo, was published by Atlantic Books in 2022.
Thomas Lawrance is a writer and comedian living in Cork. Last year he was a runner-up in the Seán Ó Faoláin International Short Story Competition, and his work was shortlisted for the Alpine Fellowship Writing Prize.
Mel O'Doherty was shortlisted for the Francis MacManus Award in 2019. In 2020 he was runner-up in the Seán Ó Faoláin International Short Story Competition and the Sunday Times Short Story Award. His debut novel, Fallen, was published last year by Bluemoose Books.
Brian Ó Faoláin's work has appeared in Irish and American magazines and journals. He has an MA in Asian Studies (Japanese, Korean and Chinese cultures), and an MA in English (American Literature and Film), both from University College Cork. He used to live in Japan.
Flash Fiction Introductions
Change in lineup: Unfortunately, Mark Corcoran is unable to attend as previously advertised.
4.00pm, Cork City Library | Free, unticketed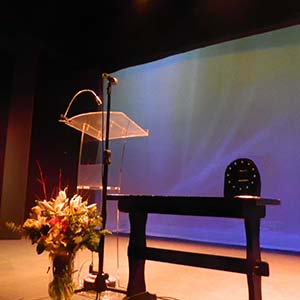 Open to writers living in Munster who have not yet published a full-length book of fiction (novel, short stories, novella, flash, 100 pages or more), today's readers were successful candidates chosen from an open submission call.
Susan Burke-Trehy is a writer with a background in film and teaching. Susan has had a number of short stories published and is currently working on a novel with Curtis Brown Creative. She lives in Cork with her husband, children and dogs.
Mark Corcoran completed the MA in Creative Writing at Trinity College Dublin. He has published poetry in Southword and The Cormorant, stories in College Green and is working on a novel.
Janet Heeran lives on a farm in North Cork. She writes about rural life and marginalised people. She is a regular contributor to Countrywide on RTÉ Radio 1. She is a member of Kanturk Arts Festival Committee.
Lourdes Mackey's work has been published in newspapers and journals and has been listed in a variety of short story competitions, based in both the UK and Ireland. She is a regular contributor to RTÉ Radio's Sunday Miscellany.
Alison McCrossan is from Cork and she writes fiction and poetry. Publications include Southword, Orbis, and The Honest Ulsterman. She graduated with a Master's in Creative Writing from University College Cork in 2020.
Ann Marie O'Sullivan lives in Cork City and is a freelance journalist and a stay at home mother of two. She is at the beginning of her writing career and enjoys playing with different mediums.
Wendy Erskine & Alan McMonagle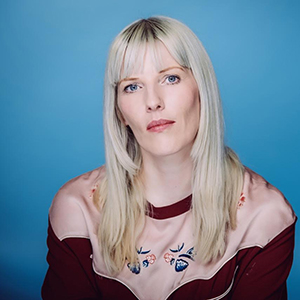 Wendy Erskine lives in Belfast. Her debut collection, Sweet Home, was published by The Stinging Fly Press in Sept 2018 and Picador in 2019, has been translated into Italian and Arabic and optioned for TV. It won the 2020 Butler Literary Award, was shortlisted for the Edge Hill Prize 2019 and longlisted for the Gordon Burn Prize 2019. The story 'Inakeen' was longlisted for the Sunday Times Audible Short Story Prize 2019. Sweet Home was Book of the Year in The Guardian, The White Review, Observer, New Statesman, and TLS. Wendy's second collection of stories, Dance Move, was published in February 2022.
Buy Dance Move (Stinging Fly Press).
"No one writes the bare-knuckle crossroads of sex and class like Wendy Erskine!" — Joanna Walsh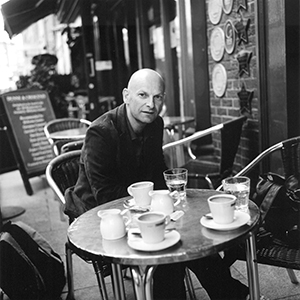 Alan McMonagle has written for radio and published two collections of short stories (Psychotic Episodes and Liar Liar). Ithaca, his first novel, was published by Picador in 2017, and longlisted for the Desmond Elliott Award for first novels, the Dublin Literary Award, and shortlisted for an Irish Book Award. His second novel, Laura Cassidy's Walk Of Fame, appeared in 2020. He lives in Galway.
Buy Laura Cassidy's Walk Of Fame (Picador) and visit the author's website.
"With cinematic zip and dazzling noir panache, McMonagle is back with a magical cracker, a new novel glistening as its historic sobriquet, ghosting the threadbare auditoria of the world." — Patrick McCabe
(Moderator) Danny Denton is a writer from Cork, and lectures on writing at UCC. His first novel, The Earlie King & The Kid In Yellow, was published by Granta Books in 2018. His second novel, All Along The Echo, was published by Atlantic Books in 2022.
Gurnaik Johal & Tim Pears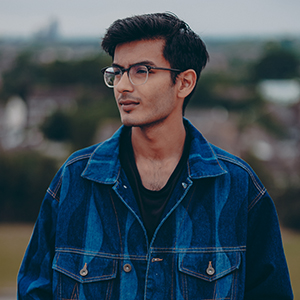 Gurnaik Johal is a writer from West London born in 1998. He won the Galley Beggar Press Short Story Prize 2021/2022 and was shortlisted for The Guardian 4th Estate BAME Short Story Prize in 2018. He graduated from The University of Manchester in 2019. He works in children's publishing.
Buy We Move (Serpent's Tail) and visit the author's Twitter.
"Delicate, controlled and moving portraits of the strange, poignant dislocation wrought by both distance and proximity." — Colin Barrett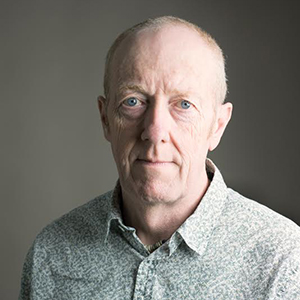 Tim Pears is the author of eleven novels, including In the Place of Fallen Leaves (which was awarded the Hawthornden Prize 1994), In a Land of Plenty (made into a ten-part BBC series) and Landed (shortlisted for the Ondaatje Prize and the IMPAC Award). His most recent novels comprise The West Country Trilogy: The Horseman (2017), The Wanderers (2018) and The Redeemed (2019). A short story collection, Chemistry and Other Stories, was published in June 2021. He writes occasional essays about literature, and about sport and society, and has taught creative writing in many settings.
Buy Chemistry and Other Stories (Bloomsbury Publishing) and visit the author's website.
"Unforced and and spacious pieces, totally sure-footed in their telling and as good as any modern fiction you will read this year." — Sunday Times
(Moderator) Alannah Hopkin is a writer based in southwest Ireland. She was the 2020 Frank O'Connor International Short Story Fellow and her latest book is A Very Strange Man: A Memoir of Aidan Higgins (New Island, 2021)
Story Through Song: Fintan Lucy
10.45pm, Cork Arts Theatre | Free with ticket stub from today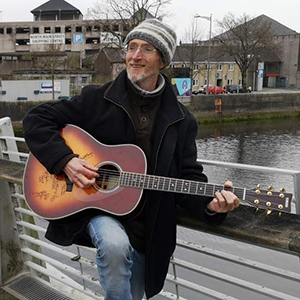 Fintan Lucy is a well-known songwriter and singer from Cork. His work as a community musician around Cork City and County revolves around inclusivity, creativity and an appreciation of all styles of song. He is currently working on a second solo album and a collaboration with songwriter Lynda Cullen.
Image credits: Cónal Creedon photographed by Claire Keogh, Gurnaik Johal photographed by Aashfaria A. Anwar, Alan McMonagle photographed by John Minihan, Tim Pears photographed by Rory Carnegie